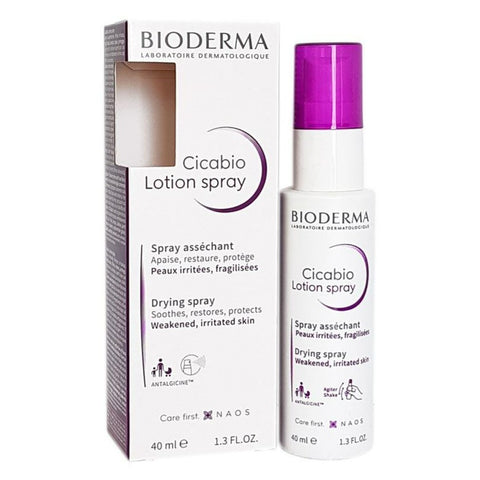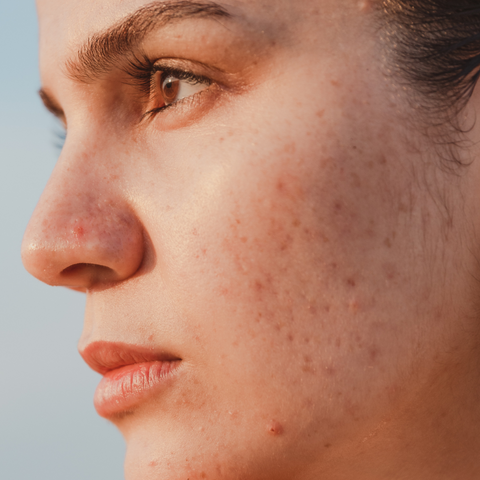 Bioderma CICABIO Drying Lotion
What is it?
An alcohol free drying lotion for acne spot treatment that alos helps repair the skin.
Benefits:
Similar to Mario Badescu drying lotion with out ALCOHOL.
Perfect for brides to dry a pimple overnight  it gently dries it without making it flake.
The combination of zinc oxide and copper soothe the skin

 Gotu Kola, Centella asiatica and grape seed extract are potent anti-inflammatory and antioxydants and wound healing actives helping skin

 reconstruction, therefore minimizing acne scaring.
How it feels:
How to use:
Shake the bottle well before use
Clear the irritated area then apply the spray (hold the nozzle approximately 5cm from the skin)
Use twice a day until the skin is completely repaired.
The clear liquid will turn white when it dries - let it sit at least 10 min then wipe it off.
Ingredients:
Water, Zinc Oxide, Silica, Butylene Glycol, Mannitol, Xylitol, Rhamnose, Zinc Sulfate, Vitis Vinifera (Grape) Vine Extract, Asiaticoside, Asiatic Acid, Madecassic Acid, Sodium Hyaluronate, Copper Sulfate, , Laureth-3, Hydroxyethylcellulose, Acetyl Dipeptide-1 Cetyl Ester, Potassium Sorbate.
Reviews (scroll down to write a review)