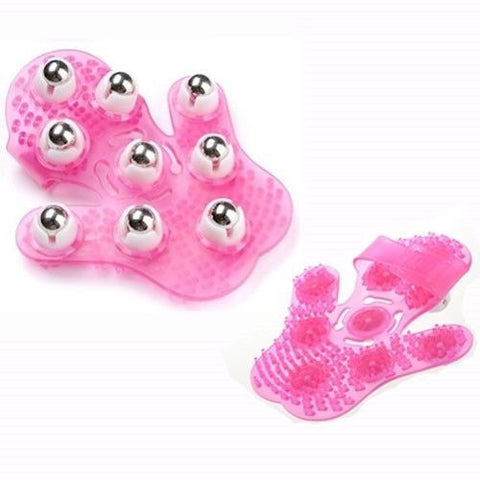 Cellulite Massager
What is it?
A cellulite massager.
Benefits:
Complements your cellulite cream by increasing circulation, draining excess cellulite fluids, and softening fibers that traps fat cells.
Equipped with 9 rollers that rotate 360° giving you the same effect as a lipo-massage at the spa.
It can also be used to relieve tense muscles.
Great for cellulite on stomach, tights, buttocks and back.
Color may vary ( blue, purple, pink, green or grey)
stainless steel beads, plastic.
How it feels:
How to use:
Ingredients:
Reviews (scroll down to write a review)